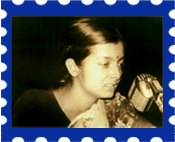 Bratati started learning the art of elocution at her tender age in the company of her parents. She moved to a sprawling house in Hridaypur with her parents and younger brother in her college days. The serenity drove her closer to the creative world of art and literature.
She was inspired by the stalwarts and masters of the performing arts of her younger years – Suchitra Mitra (Bratati took music lesson from her for some time), Shambhu Mitra, Kazi Sabyasachi and their likes; each of them had a special niche in her mind. She is also inspired by the contemporary artistes who have kept their marks by creative thoughts and ideas.
She was also inspired by the contemporary Bengali poets like Nirendranath Chakraborty, Sankha Ghosh, Shakti Chattopadhyay, Sunil Gangopadhyay, Purnendu Patri, Dibyendu Palit, Joy Goswami, and younger generation poets like Mallika Sengupta, Subodh Sarkar, Subho Dasgupta, Srijato, to name a few.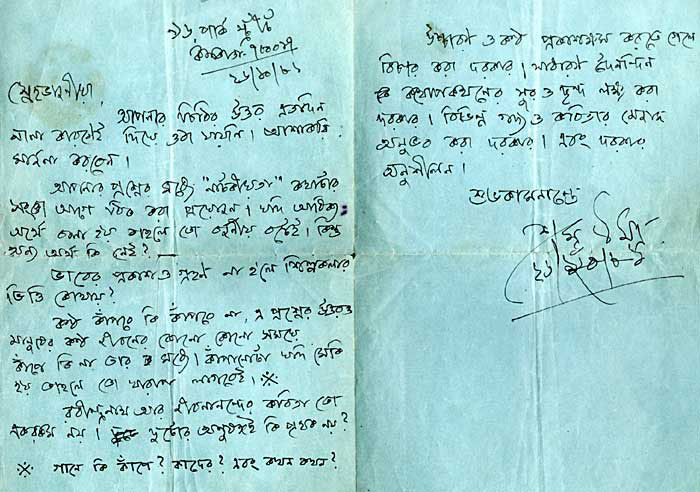 Bratati speaks:
I fondly remember my days in Hridaypur; there I had a passionate tie-up with melody, rhyme, images and tunes. That must have developed in the space all around me; the space where trees grew, flowers bloomed and birds chirped. I still remember the chime of a neighbourhood temple-bell mingled with the twinkling glow of fireflies in our darkened garden. They used to create and eternal mélange of site and sound. I started reading books, developed a real passion for music and poetry and my learning took a new direction.
My learning continues till now in the company of creative minds of artists, poets and philosophers, who teach me in every moment of my life, and also, a mature audience, that keeps me alert and drives me toward excellence.
I am deeply inspired by the work and life of Rabindranath Tagore. While in respect of everyone I imbibe and synthesize their individual genius with my own perceptions, it is only Tagore to whom I surrender myself.