Class Info
Bratati set up Kabyayan , the institute for practicing elocution, in 1990. Objective of the institute is not only to train people the skill of recitation but also to make people realize the joy of reading poetry. With a humble start with five students, the institute now caters more than 800 students of all ages. Regular classes are held in Golf Green, Tollygunge (housed in Naba Nalanda High School), Salt Lake, Sonarpur, Baltikuri, Baidyabati, Chuchurah and Srirampur. The classes are supported by selective senior students who usually train the children and newcomers.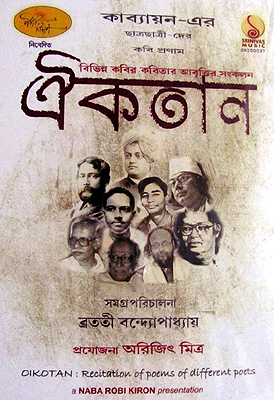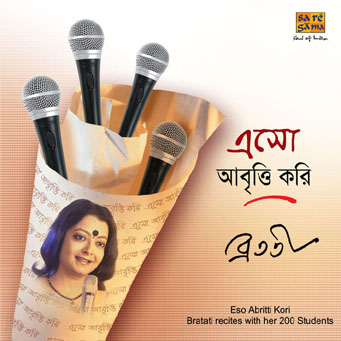 Annual programme is held regularly where the students get an opportunity to showcase their talents. The institute felicitates eminent elocutionists on the occasion. Apart from the students' performance, the annual programme holds solo recitals by eminent artistes and discussions on relevant topics. For instance, last year a debate was organized with the motion 'Nobel Prize recognized Tagore but not the Bengali language'. Ranjan Bandyopadhyay, Urmimala Basu, Dr Kunal Sarkar spoke in favour of the motion while Srijato, Subodh Sarkar and Suman Mukhopadhyay opposed the motion.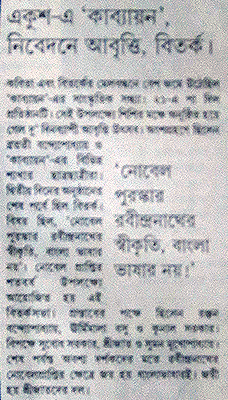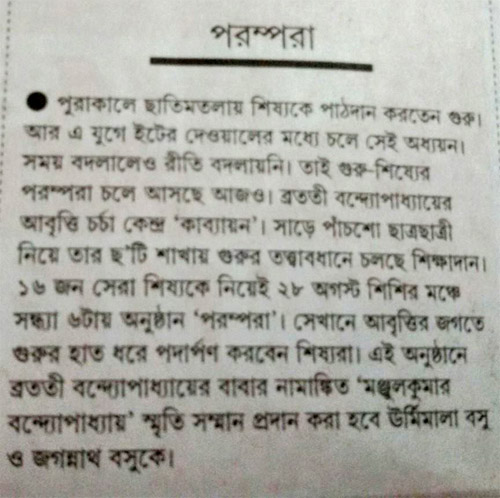 The institute organizes workshop on elocution on regular basis. The most recent one was held from June 27 to 29, 2014, with more than 200 participants from India and abroad. Joy Goswami, Debshankar Haldar, Debesh Roy Chowdhury, Mir, Srikanta Acharya, Mrinal Chakraborty, Ranjan Bandyopadhyay and Bratati Bandyopadhyay conducted sessions on poetry, elocution and allied topics. Another workshop of similar nature was held in November 2012 with more than 150 participants.
Students of Kabyayan produced two albums – Eso Abritti Kori (HMV, 2010) and Aikatan (Naba Rabi Kiran, 2014). The first one comprises recitation of poems in chorus with introductory notes read by Bratati. The second one presented four scripts based on poetry and narration in a combination of solo and chorus voices.
Students of Kabyayan are encouraged to perform on stage and in media houses. The institute can boast of a good number of students working for eminent media houses. Students are also encouraged to take part in other enrichment activities like training students, reading books, attending seminars and workshops and writing articles.